A CosmoGlo + Phone kit should include all items below: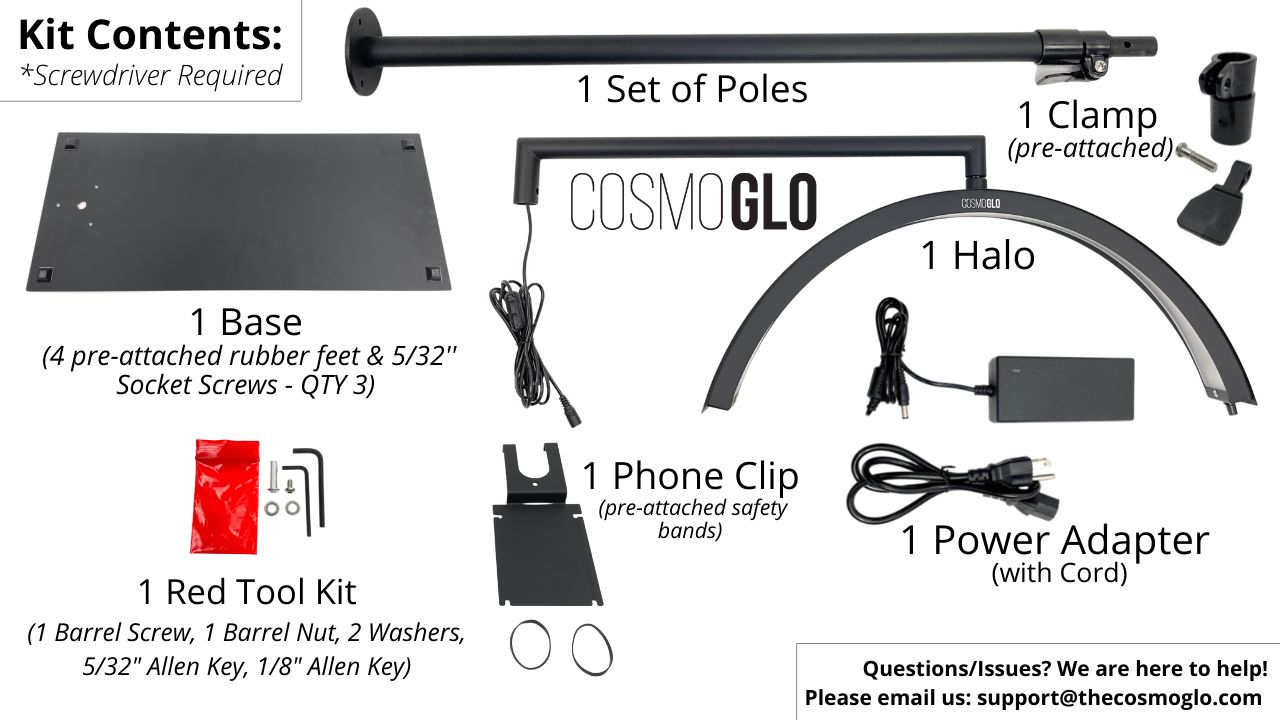 We sincerely apologize if there was something missing in your package.
All lights are hand-packed by people on an assembly line and sometimes things get accidentally missed. Please let us know what you are missing in your request and we are happy to help!
Click to Submit a Request - Please Include Order Name, Email, and the Part you are missing
Find immediate information and faqs online through our Help Center.
Reach out to our support team if you need any help or advice with this topic, or any other issue.

Please include your name, order number and any relevant pictures or videos that will help us help you. If possible,

please use the same email address used to place your order

when submitting support requests. This will help us help you faster!