The Science Behind Salon Setup: CosmoGlo
Your light is a professional tool that doubles as sleek, decorative salon furniture - so make sure you're setting up your light and space for success!
See the information to learn how to make adjustments for the most optimal lighting during work and convenience between appointments. Please keep the light's weight, the effects of gravity, and overall design physics in mind when building and positioning your CosmoGlo Light.
Fast Facts:
The Cosmoglo is a 10lb light relying on 8lb telescopic poles for stability. It is at its most stable at the lowest height settings - and it's brighter the closer it is, too!
Your light is adjustable, so try it at one height and if it's not working for you - adjust!

You'll need one flathead or phillips head screwdriver and remember to support the halo while adjusting the height.

We recommend positioning your light so that the halo is overtop of your base when possible: a C shape is ideal for setup, but a Z shape is not.
Taller settings and settings not in a C shape will affect the angle and positioning of your light, so keep these in mind when setting up!
NOTE: If you received a light very recently, you may have our new style clamp. The new clamp has a turn knob for tightening, and is secured to your poles with one normal phillips style screw. Please submit a request to Support if you are having issues with your new clamp.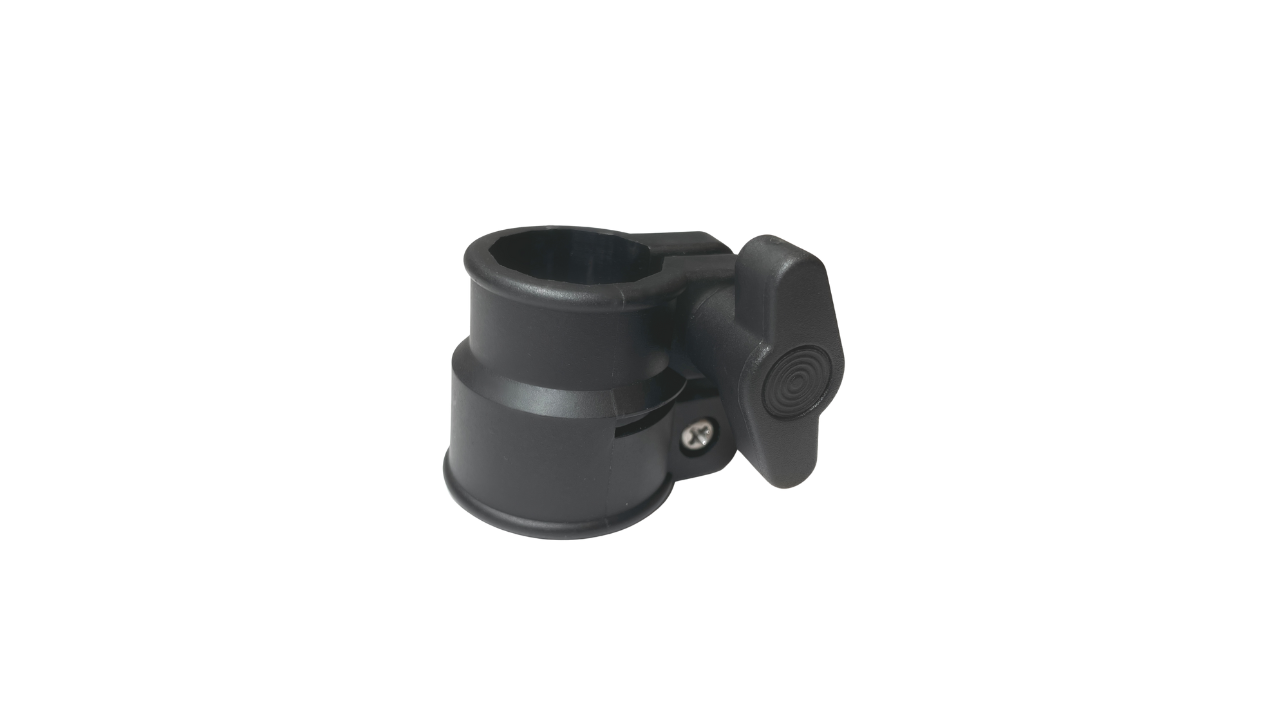 ---
Find immediate information and faqs online through our Help Center.
Reach out to our support team if you need any help or advice with this topic, or any other issue.

Please include your name, order number and any relevant pictures or videos that will help us help you. If possible,

please use the same email address used to place your order

when submitting support requests. This will help us help you faster!