This is a super easy fix!
Grab the whole clamp, flap and all, with the palm of your hand and push the entire thing in a downward direction. This will move your clamp down just a bit further on your pole set, allowing that extra space for your holes to line up.
Also, you can get control of that inner pole by reaching up through the base and feeling the inner pole and securing it with your fingers to help align the holes.
Helpful Links
Troubleshooting Link: Attaching your Clamp to Telescopic Poles
YouTube: CosmoGlo Assembly Tutorial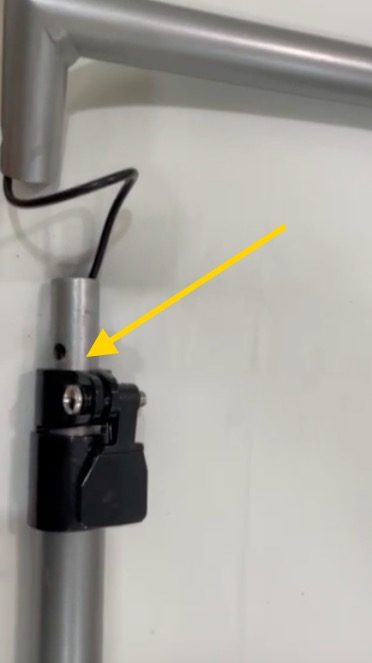 If you get stuck, please take a look through our articles here in the Help Center. Search keywords related to your question for relevant articles, or reach out to us directly!
We are here to help! ✨️
Let's build your CosmoGlo light together! - CosmoGlo Light Assembly Tutorial
If you need further support on this or any other issue please submit a request or email us at support@thecosmoglo.com