Troubleshooting Steps for Assembly
Ensure the screw and flap on your Clamp is loosened and the whole clamp is pushed as far down as it can go on the outermost pole.
Follow the video above titled "Troubleshooting: Cords & Poles" to connect your telescopic poles to your halo top piece using the provided tools.
Almost there but not quite? Try adjusting the innermost pole! If the pole is stuck or caught it may not be extending fully. You can push it inwards and upwards from inside the bottom of the poles. Using your 2nd hand at the same time, maneuver the halo-pole connection until the holes align.
Follow the remainder of our Assembly Video for final positioning tips and tricks to set up easily in your treatment space. 😊
The LED Shield
Your CosmoGlo light has a long LED strip inside the halo. This strip is secured with brackets that are welded in place over the light cord to ensure it remains safely in place. The cording should remain secured and inaccessible from the outside at all times.
The light shield covers the cording, brackets, and LED strip. The shield is frosted to diffuse your light evenly, and "floats" to help air flow easier inside the lamp during use so as to reduce heat or moisture buildup.
If fingerprints or smudging occurs, use a microfiber cloth and small bit of water to wipe down the shield and any parts of the light. Please do not use harsh chemicals on your light or LED shield!
Important Do Not's
Please do not pull, rip, or apply unnecessary tension to your halo cord at any time during assembly.
Please do not disassemble your halo or remove the shield to attempt to adjust the wires or bulbs. Doing any of the above no-no's may cause your light to not work properly and we highly advise against it!
NOTE: If you received a light very recently, you may have our new style clamp. The new clamp has a turn knob for tightening, and is secured to your poles with one normal phillips style screw. Please submit a request to Support if you are having issues with your new clamp.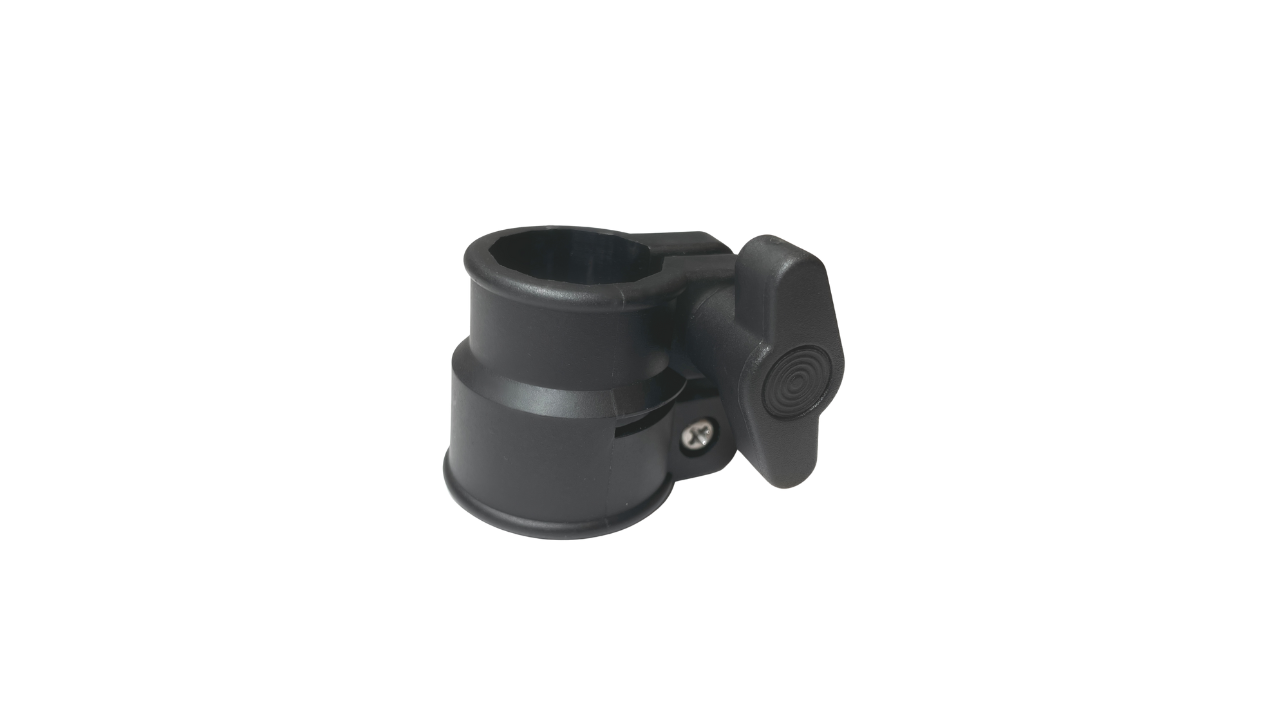 ---
Find immediate information and faqs online through our Help Center.
Reach out to our support team if you need any help or advice with this topic, or any other issue.

Please include your name, order number and any relevant pictures or videos that will help us help you. If possible,

please use the same email address used to place your order

when submitting support requests. This will help us help you faster!