Your CosmoGlo Light has an adjustable clamp to help secure your light when positioned for use. The clamp has a large screw in it that can be tightened and loosened to help with height adjustment.
This screw is reverse threaded so keep that in mind while adjusting!
Clamp Adjustment Walk-Through Steps:
Put the flap in the upwards position and use a Philips or flat head screwdriver to adjust the flap screw.


Turn screw left to tighten, and right to loosen.


Gently lift your light and base off the ground and adjust to desired height. Hold top of light in place while lowering back flat on the ground.


Test the clamp tension - your light should remain in place when the flap is down, but allow movement when the flap is upwards.


Repeat and tweak the clamp screw as necessary until the light moves when the flap is up and stays when the flap is down.
NOTE: If you received a light very recently, you may have our new style clamp. The new clamp has a turn knob for tightening, and is secured to your poles with one normal phillips style screw. Please submit a request to Support if you are having issues with your new clamp.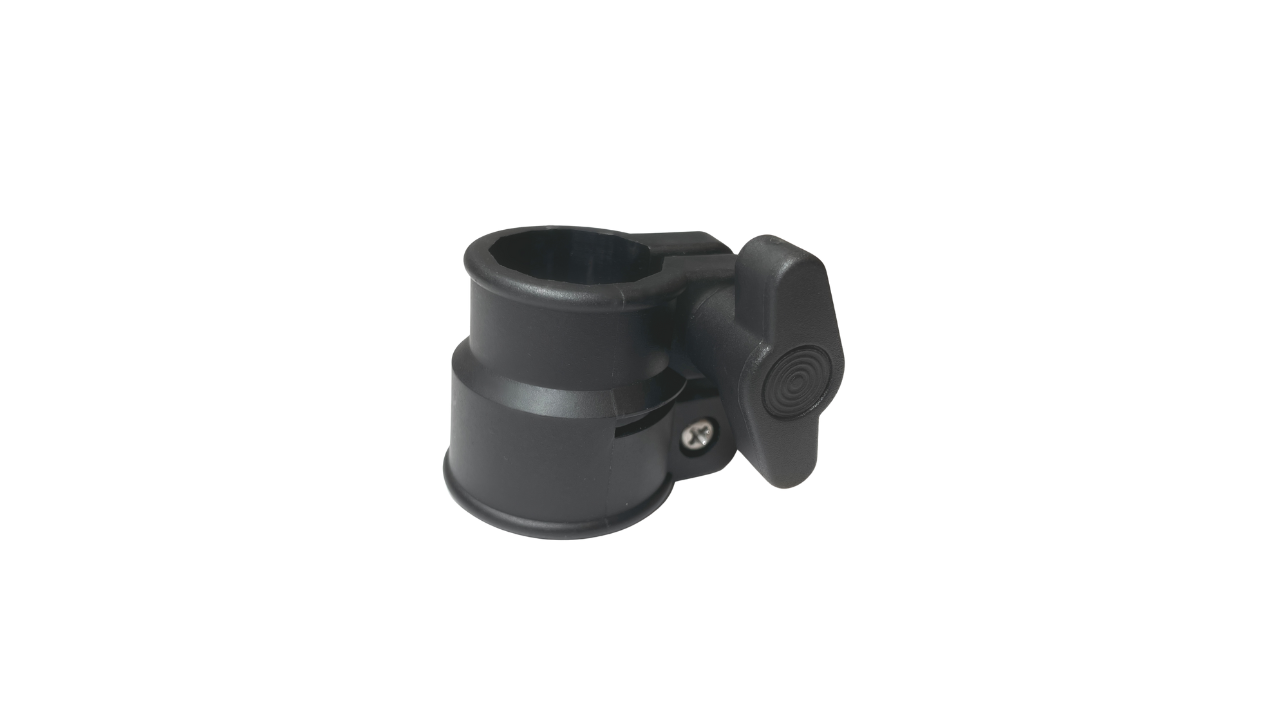 ---
---
Find immediate information and faqs online through our Help Center.
Reach out to our support team if you need any help or advice with this topic, or any other issue.

Please include your name, order number and any relevant pictures or videos that will help us help you. If possible,

please use the same email address used to place your order

when submitting support requests. This will help us help you faster!